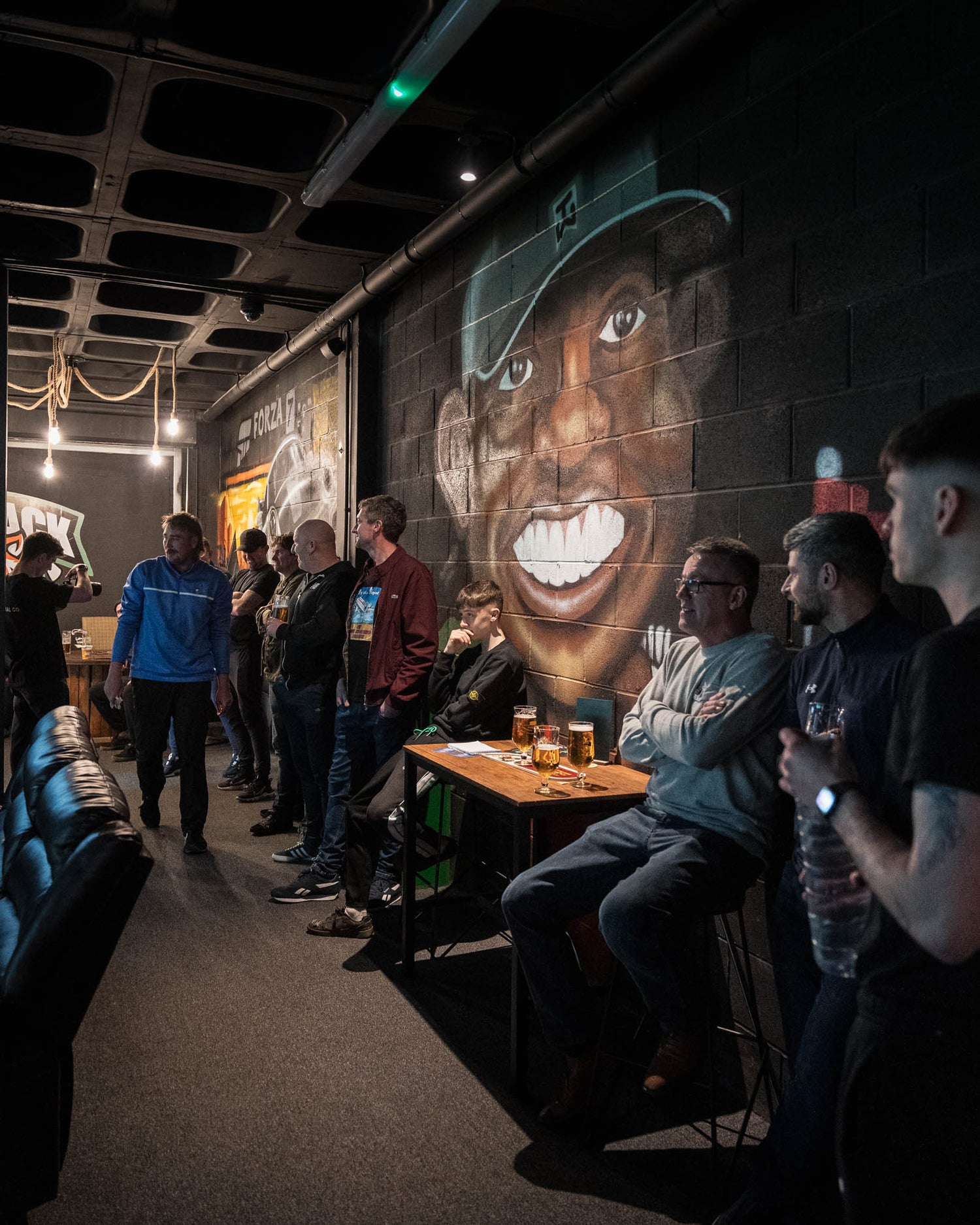 About us
Welcome to our ultimate golf den in Durham!
Our venue is the perfect destination for people looking for a fun-filled day out with their mates. We specialise in providing a unique experience that combines golf, games, and beers to create an unforgettable atmosphere.
Our state-of-the-art golf simulators enable you to play on some of the world's most famous courses, including St. Andrews and Pebble Beach. Whether you're an experienced golfer or just starting out, our simulators provide an immersive and enjoyable experience that's perfect for all skill levels.
In addition to golf, we offer a wide variety of games on our Xbox consoles that are sure to keep you entertained for hours. From classic arcade games to modern favorites like FIFA and Call of Duty, there's something for everyone at our lads' den. And of course, no trip to our venue would be complete without a few crisp pints.
Our team is passionate about providing excellent service and creating a fun, relaxed atmosphere where you can unwind and enjoy yourself. We're dedicated to making sure that every visit to our venue is one to remember, and we can't wait to welcome you to Durham's ultimate lads' den!
Book your booth